Friday May 8, 2015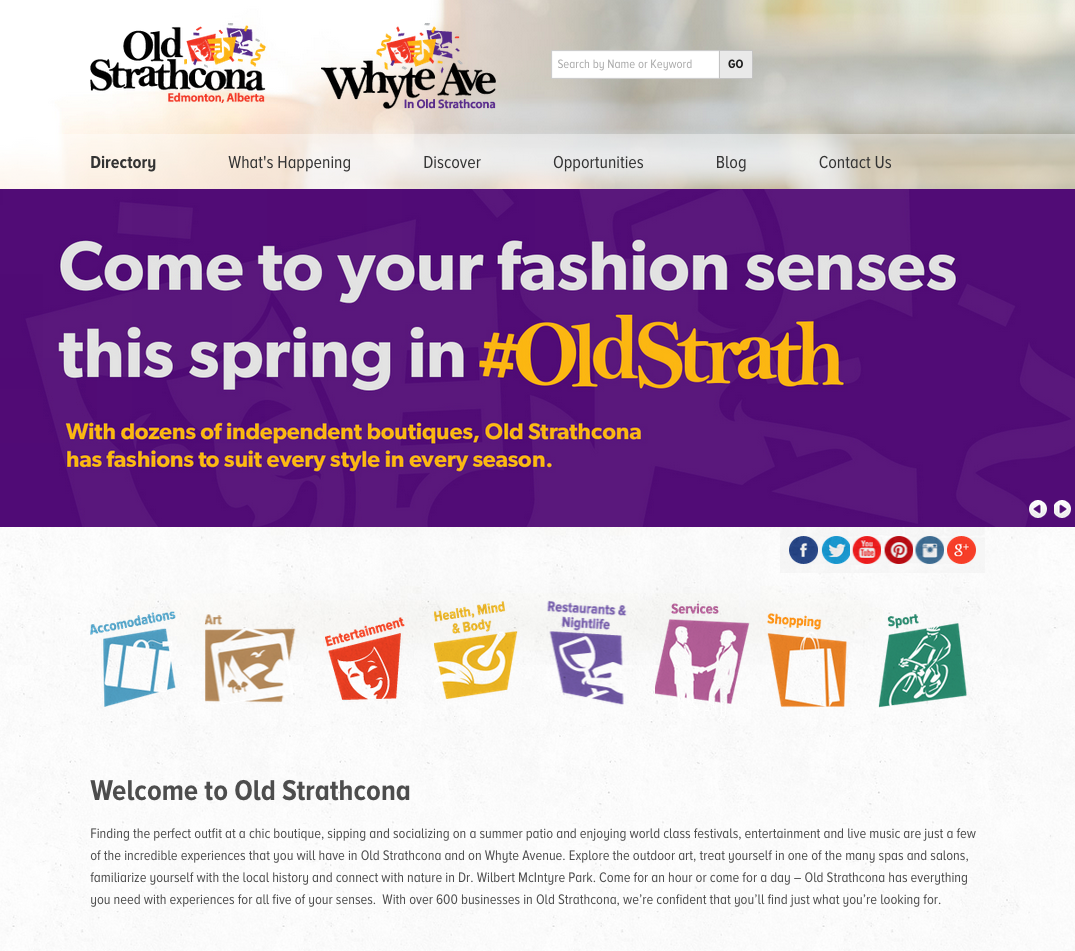 About OSBA
The Old Strathcona Business Association works in partnership with the City of Edmonton and business Stakeholders to promote and enhance Old Strathcona, resulting in an engaged and collaborative business community with a focus on long term sustainability. With almost 650 Members, located from 99 Street to 109 Street and 83 Avenue to approximately 76 Avenue, OSBA has a huge responsibility to enhance, promote and protect the businesses of the Old Strathcona community.


The Project
The primary vision of the web application was to increase OSBA members' involvement and engagement through an interactive and robust member's area, with the goal of building value for it's members. An additional focal point was to engage the community by creating a website, open to the public, that caters to shoppers, tourists, event goers and other individuals who would be interested in the offerings of the businesses and organizations on Whyte Avenue, in Old Strathcona. Essentially, the focus on community engagement was also to add value to the OSBA members. 
The members' area on the system was created to allow OSBA members to log in to view membership information, manage their business profiles, manage promotions, manage events, manage job postings and opportunities, manage account setting and post/ reply to the business message board. The idea behind the members' area was to provide the businesses with the opportunity to promote themselves through the website's business directory and through the  events and promotions calendars, as well as to create a communication hub within the members' area, allowing fellow members to share ideas and issues with each other and to provide members with updates pertaining to the OSBA and community. 
The front end of the website was designed to be easy to use, and visually appealing – making it easy for visitors to find what they are looking for. 
We were successful in designing and developing an effective solution to continue to build the Old Strathcona community, by connecting the public with OSBA members and engaging both parties. The site averages 12,000-13,000 visits per month. For the first time in a whole lot of years, OSBA has an effective online marketing tool that helps them support their vision and overall goals.
We love working with the Old Strathcona Business Association!
comments powered by

Disqus
---